Dealer Special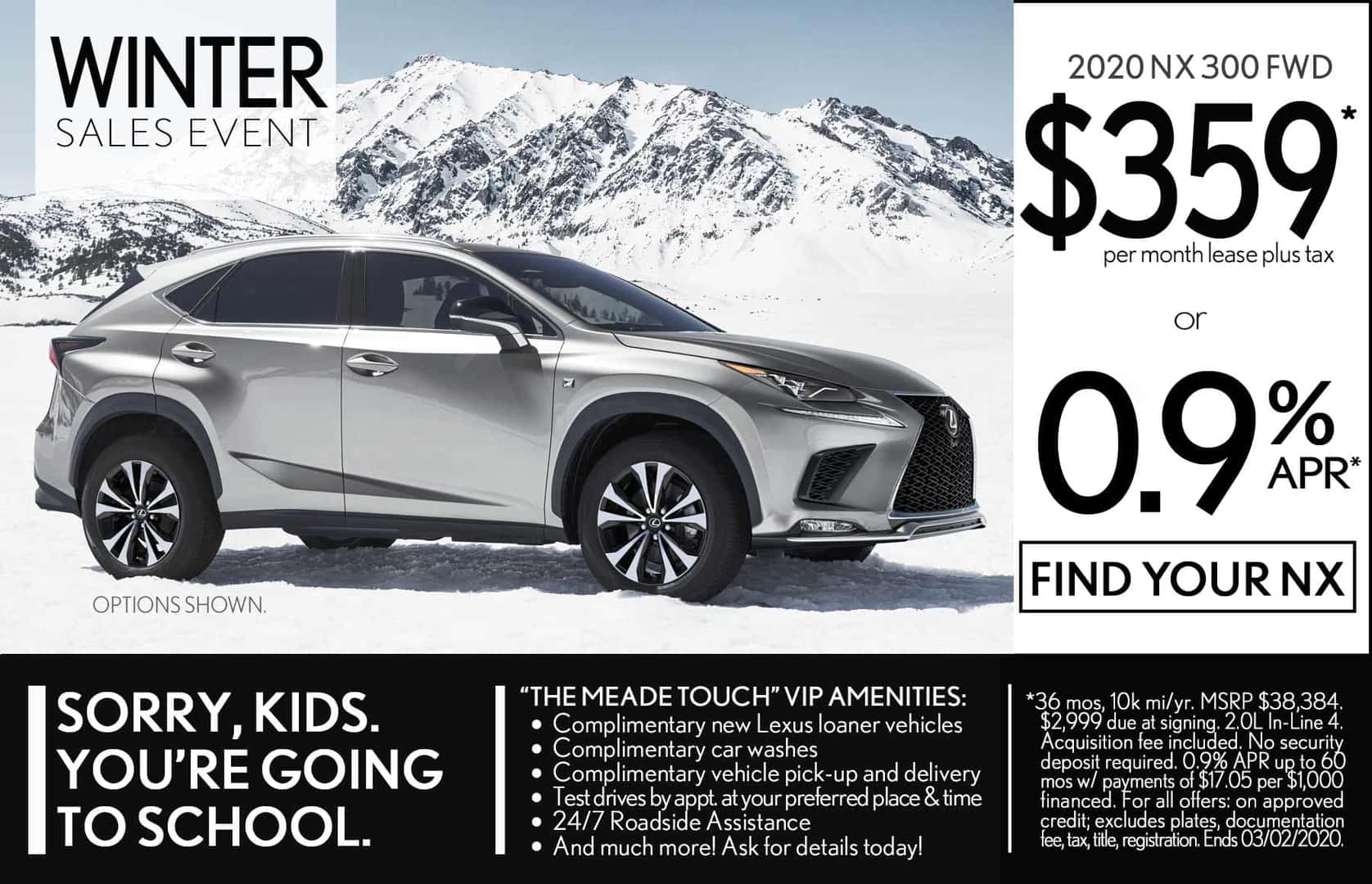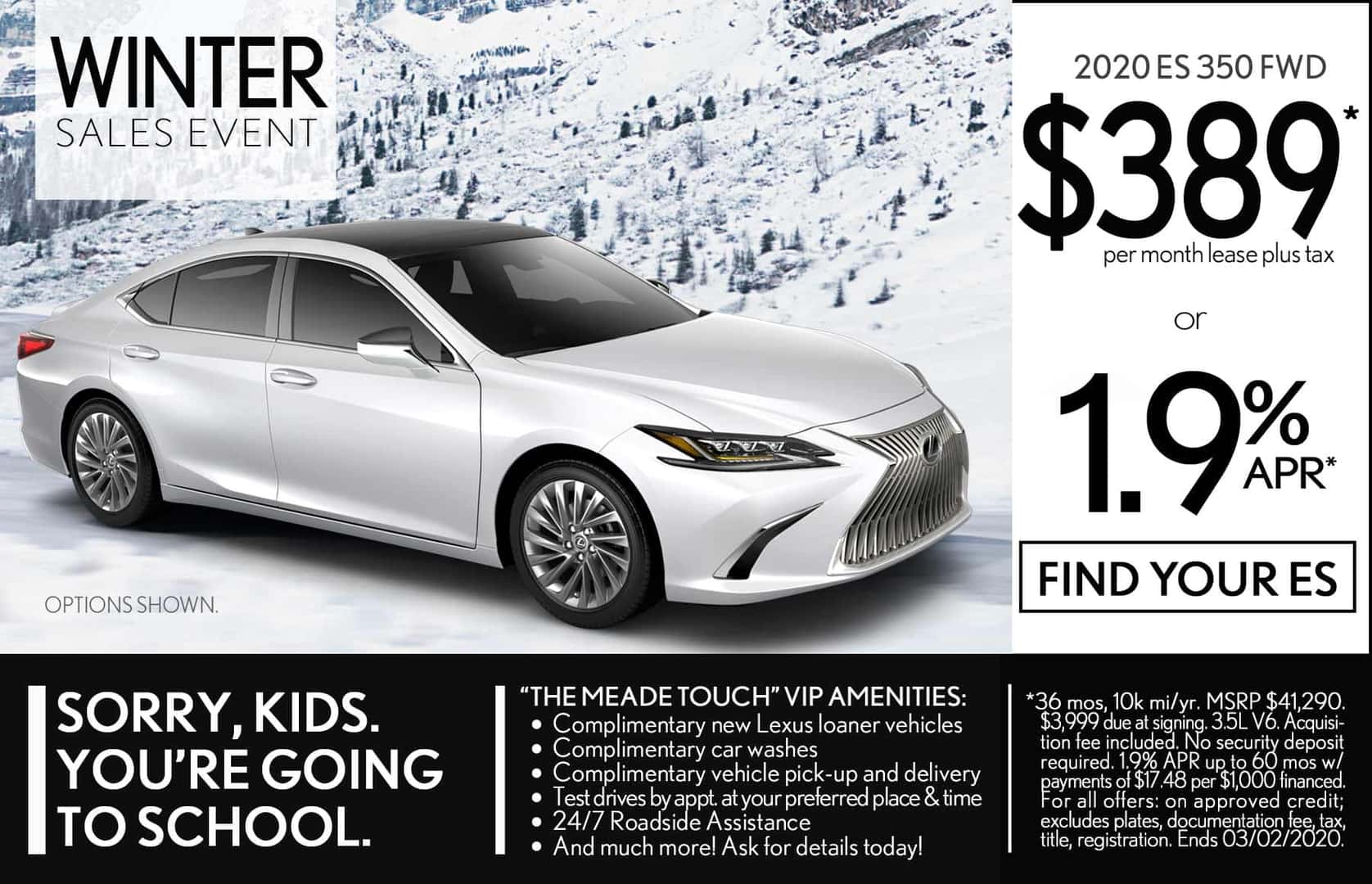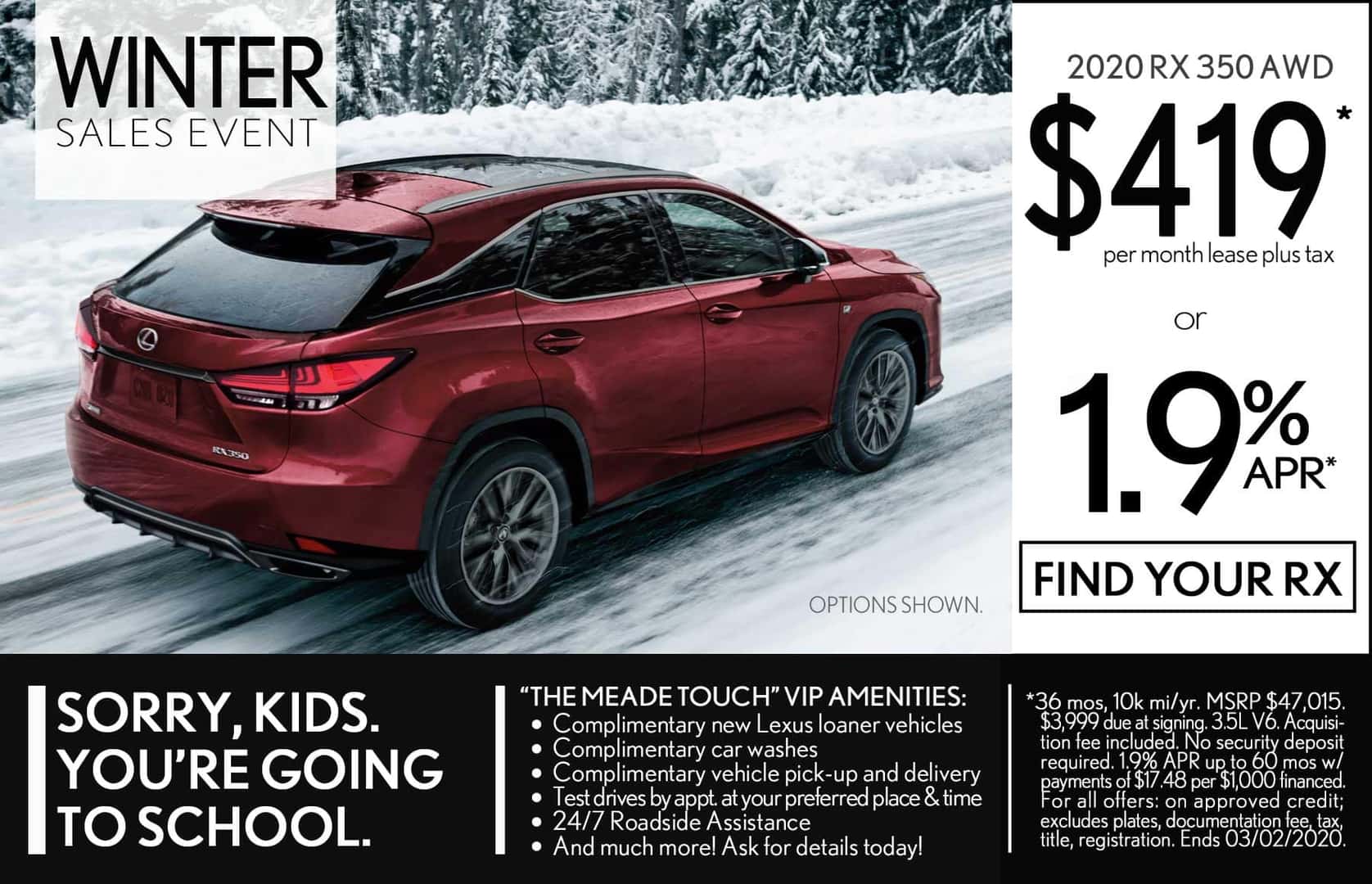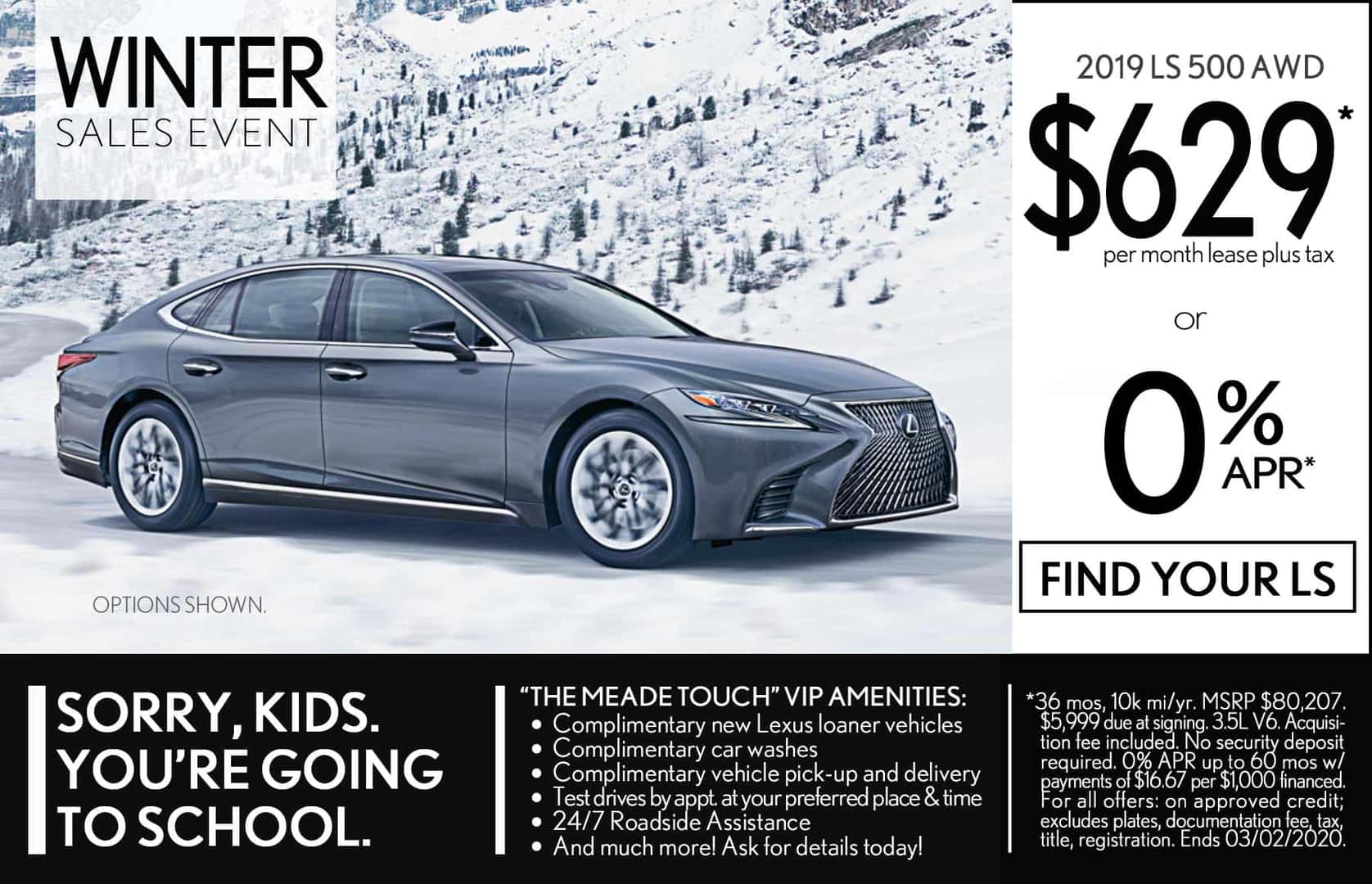 LEXUS DEALER SPECIALS AT MEADE LEXUS OF SOUTHFIELD
At Meade Lexus of Southfield, we know how expensive and stressful buying a new car can sometimes be. From choosing whether to buy or lease to figuring out what your monthly payment budget is, it can sometimes be easy to lose sight of what drew you to your car in the first place.
For this reason, we work hard to provide our customers with a variety of auto lease and loan deals to make our vehicles more affordable.
WHICH DEALS ARE ON OFFER?
To better reflect the needs of our Novi, Livonia, and Farmington area drivers, our inventory and accompanying deals are constantly updating and refreshing.
We frequently offer deals with fixed payments and low interest rates on popular Lexus sedans like the Lexus IS or Lexus GS, Lexus coupes like the Lexus RC or Lexus LC, Lexus SUVs like the Lexus UX or Lexus RX, Lexus Hybrids like the Lexus NXh or Lexus ESh, and more.
To make sure you don't miss a deal, get in touch with our team quickly to redeem it.
HOW TO REDEEM A DEAL
If you see a special or deal you would like to use, make sure you call ahead to confirm it is still on offer. Once you have done this, we invite you to make the short trip to our Southfield lot where you can view our cars in person, set up a test drive, and speak with our sales representatives and finance experts about savings, finance, and more.
If you have missed any deals or incentives that may apply, our finance team can point it out to you further down the line and put it towards your vehicle with us.
QUESTIONS?
If you have any questions about our deals and specials or you would like to confirm a time to sit down with one of our sales representatives or finance specialists, please call our main line at (248) 845-1878.
*Not responsible for any errors or omissions or misstatements on this page or website page. Please email or call for more details/information.
The Meade Lexus ownership experience and the Lexus reputation for quality and dependability are the reasons that our owners are some of the most satisfied on the road today. That is why they return to us again and again.
For more details about our specials offers, call or email us today. Don't miss out on these exciting opportunities from Meade Lexus of Southfield – your premier Southfield Lexus dealer!